A True JUSU Story: The 28 Day Cleanse
A few months ago, Mike Miller, a regular Jusu Bar customer, approached us with the idea of a month-long cleanse to shift his health to the next level. Together, after an assessment of his lifestyle and health we created a customized cleanse program for Mike.
Mike Miller is the president and founder of Abstract Developments, a successful property development company here in Victoria. He leads an extremely busy life, that includes a fast-paced career, spending time with his wife and children and volunteering. His current state of health was effecting his life in a negative way and his motivation to become healthier for his family, his business and for himself became of utmost importance.
To create the best cleanse possible for Mike, I made sure he was getting enough calories, protein, healthy fats & fiber to live his active life and maintain his healthy energy.
Once Mike had completed his cleanse, I informally interviewed him about what worked, what didn't work and how he's feeling now. Check it out below!
Me: Mike, what inspired you to do a month-long cleanse?
Mike: With my busy life and career, I was starting to feel more fatigued than ever before. I felt it was due to my diet, my age and my stress level. What I eat affects me. I was also not sleeping very well at all.
My ultimate goal was to have more energy & to change my habits. I basically wanted to feel better and healthier. I wanted to lose a bit of weight and increase my fitness level. So, I suppose I wanted to change my body composition.
Me: What type of cleanse did you end up doing?
Mike: I ended up doing a 28-day cleanse. I cut out coffee completely (until close to the end). I had a smoothie in the morning, two Jusu Cold-Pressed juices and one Jusu Cold-Pressed nut mylk during the day and another smoothie in the evening. I initially started with three juices and one mylk during the day but discovered that I only needed two juices and one mylk. I drank water and occasionally a green tea in the morning.
Smoothies really helped because of the higher fat and protein content. I either made them at home or came in and got a Popeye from Jusu Bar.
Mike's cleanse was more of a clean-eating cleanse as opposed to a juice cleanse. Smoothies can be packed with veggies, fruit, greens, protein and healthy fats. They are important for added fiber in a longer cleanse. Seeds, nuts or nut-butters, kale, spinach, berries & good quality protein powders etc, are a great way to load in the nutrients.
Me: Tell me about your 28 days. How did you do?
Mike: I'm very focused. So when I want something, I go for it. I've done a 3-day juice cleanse before and knew I wanted more. I found the whole thing to be quite easy and loved how available everything was to me. I carried around a small cooler with my day's items. I didn't really feel deprived or miss anything. I didn't miss sugar or salt or carbs and I don't drink alcohol.
The biggest challenge for me was the social side of it and sometimes with my family. I didn't want to send the wrong message to my kids.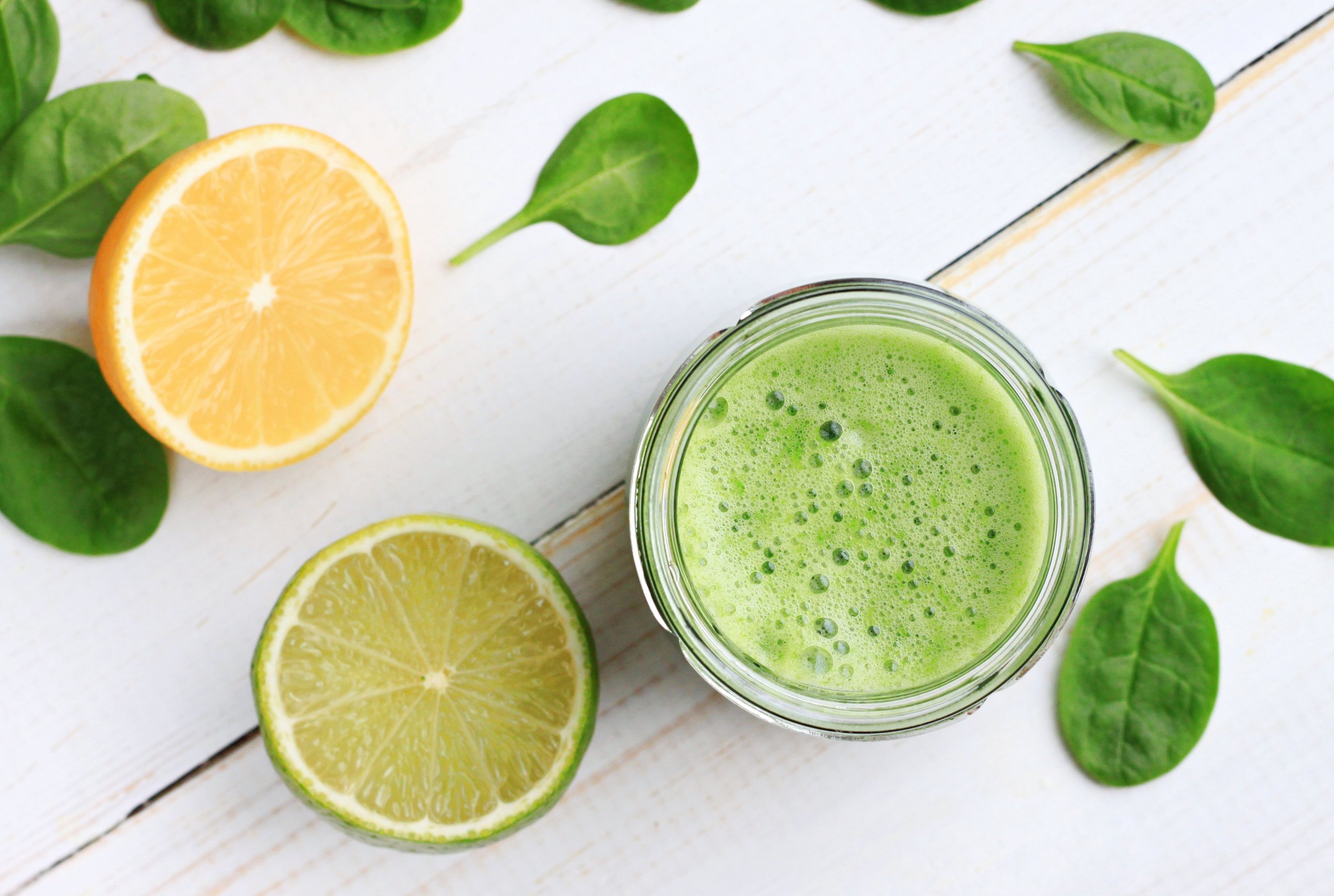 It's important when you embark on any sort of cleanse that you explain to your kids the importance of healthy eating & why you are choosing to do your cleanse. It's an ideal opportunity to educate your children. Children should not cleanse until they are 18 or older.
Me: Did you exercise during your cleanse and if so, how was it?
Mike: Yes, I exercised. I did both cardio and weight training. I had good workouts but I ran out of gas a bit sooner than I normally did and I had slightly lower strength and less power.
Remember that this is a fairly drastic way of eating and not sustainable for longer than 28 days. It may be right for you if your health and lifestyle are optimal for this type of cleanse but should be organized by a nutritionist or health-care professional.
Me: What else did you notice?
Mike: I slept way better during my cleanse. I lost 20lbs and gained back 5, so overall I lost 15 lbs. I had less highs and lows and felt a lot less jumpy. I also noticed a modest level of mental clarity.
Me: Tell me about your diet now.
Mike: I am more back to normal but I drink a lot more healthy juice and smoothies. Often, I'll juice cleanse after the weekend especially when I didn't eat very healthy. A Monday morning juice cleanse weekly.
I'd like to thank Mike Miller for sharing his experience with the Jusu community. Mike is a very busy, focused career man and wants to be around a long time for his wife and children. When he noticed his health declining he took it into his own hands and states that his body reacted in a very positive way. Congratulations Mike for hitting all the goals that you set out to hit and living out Jusu Bar's mission of inspiring health and energizing lives.
I do not recommend cleansing for longer than 7 days unless you've talked to a health care professional or your doctor. Everyone's needs are different and 28 –day programs should be customized to meet those differences.
Questions, concerns, queries, conundrums? Please don't hesitate to email me at kells@jusubar.com
Kathi Ells
Holistic Nutritionist